Winter Warmer Yoga Retreat 2018
Leila Dylla and Cilla Weisman
February 19 - 25, 2018
Early Bird Special until September 1st, 2017.  Double Occupancy $1400, Single Occupancy $1650
Join Leila and Cilla in the jungle for an all-inclusive winter yoga immersion! Get ready to get down deep with some energizingly funky yoga classes, daily meditations, and full swing Costa Rican adventures.
Cillat and Leila will alternate leading twice a day asana practice, evening meditations, and mindfulness workshops throughout the week in paradise. This week will be filled with free time for relaxation, explorations, and total rejuvenation in the warm Costa Rican sunshine… if you're lucky the Monkeys might join you by the pool 😉
All levels welcome
Leila and Cilla teach a mix of Hatha and Vinyasa Yoga to all levels of yogis. Fun upbeat classes with loving insights into all the limbs of yoga, and yoga as a lifestyle.  Cilla will lead a in depth pranayama workshop.  Leila will lead a discussions on the Psychology of Yoga, and a separate workshop on the art of journalling.
Here's what is included:
One group shuttle to and from the airport on the day your retreat starts and ends.
3 fresh organic (whenever possible) meals per day.
Welcome refreshments and light snack
Zip-lining Adventure
Hanging bridges, waterfall, jungle hike through Rainmaker Park
$60 spa credit
Sangria Night
Stop at the famous "Tarcoles Crocodile Bridge," to see the crocodiles and enjoy a complimentary fresh coconut water, during your group shuttle
Access to the entire Vida Asana 1.5 acre facility.
Featuring pool, jungle shala, hammocks, lounge, gift shop, restaurant, and gardens.
Concierge services (booking of tours, adventures, massages, transportation)
Bicycles for transportation to and from the beach, for $5 a day donation.
Purified Water, Organic Fair Trade Coffee, Love, and Pura Vida all included!
Teachers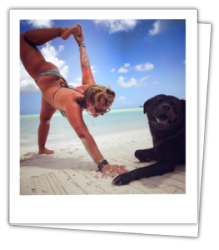 Leila Dylla
Growing up as a competitive gymnast, Leila has a passion for human body mechanics, strength, and movement. After retiring from the sport due to injury, she found yoga as a rehabilitation method for her shoulder and back. After developing her own practice, her passion to understand self love, and the divine started to grow into something much bigger. After attending her first yoga retreat in Costa Rica in 2010 she was hooked! She completed her 200 YTT at the Ayurveda retreat center in Alachua Fl, in the summer of 2011 and is now an Experienced Registered Yoga Teacher through Yoga…
Learn more about Leila Dylla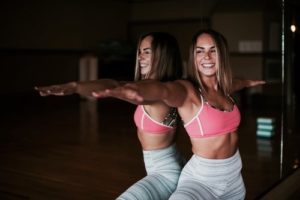 Cilla Weisman
Cilla (E-RYT 500hour) is co-founder and instructor at Sukha Yoga, a long-time resident of Burlington and a lifelong student of the mind and body. She has been practicing yoga since 2001 and strongly believes that as a teacher, one should always continue to practice and learn to better serve others. She started her continuing education at the University of Vermont where she earned a bachelors Degree in Psychology. When she began her college career she was unsure of the future but knew one thing: she wanted to help others. Through college and self study she realized the important link between…
Learn more about Cilla Weisman