Awakenings, 200 Hour YTT May December
Rosemarie Gonzalez Gainza and Alejandra Torres
December 1 - 21, 2018

Our August YTT only has one spot left, and we had a lot of people contact us about September, so we are going to repeat this amazing event!
200 hour Yoga Alliance Certified Three Week Residential or Commuter Yoga Teacher Training Program
Join Vida Asana Founder Rosemarie Gonzalez Gainza and Alejandra Torres, along with Catalina Badilla for 3 weeks of immersive yoga training in Playa Hermosa, Costa Rica.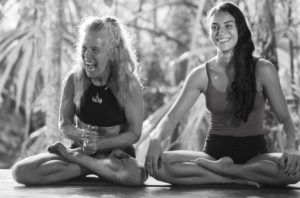 We are beyond words exited to have Alejandra hosting this YTT, with our dear friend Rose. This is more than just a teachers training, this is an opportunity to dive deep into your practice.  We are going to provide a space for self growth and awakening to your true potential.
Any age , gender , and experience level in yoga, is welcome in our training.
This is an all inclusive training, It includes your stay in Vida Asana, founded by Rose, and the host to Alejandra's fantastic retreats.  Vida Asana is a lovely school of yoga and eco-retreat center. We offer delicious and healthful food supporting this transformation, as well as comfy rooms, and a wonderful staff.
Included is 200 hours of Yoga Alliance certified training, including anatomy, which is going to be taught by my true friend Adriana Leiva.  Adriana has 14 years of experience as a yoga teacher, physical therapist, and massage therapist, as well as Philosophy, Alignment, and Methodology.
Rosemarie, has over 25 years of experience teaching yoga and she will guide us in daily meditation and pranayama classes, every morning for the 3 weeks. She is specialized in moving us from a place of fear to a place of pure LOVE.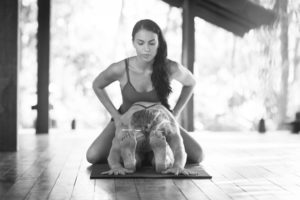 Alejandra will be teaching most of the classes during this 3 weeks. But there is also another surprise guest and workshop, and this is my Alejandra's soul sister Catalina Badilla who has 14 years experience practicing yoga.  She will offer a special divine feminine workshop, so we can have a better understanding of the woman cycles and blessing of having a womb.  It doesnt matter if you are man , this information is for everyone.

This will be a beautiful journey and I dont want you to miss it!  These 4 women are strong women, empowered by their dedicated practice and they are looking forward to sharing their knowledge with you!.
If you want more information about pricing and details , please contact sean@vidaasana.com
Namaste beautiful souls
Daily Schedule Example;
6am- 8 am Meditation and Pranayama
8am -10 am Asana class.  Depending on the day or week, we will work on, standing postures, forward folds, back bending, twists, hip openers, arm balances, and/or inversions.
10:00 am Breakfast
11:15 am – 1:15 Workshops on Philosophy, anatomy, methodology, or alignment
1:30 pm Lunch
3:00pm-5pm Workshop
5pm – 7 pm Asana class
7 pm Dinner
What Your Tuition Includes
An incredible three weeks of yoga teacher training, fully certified by Yoga Alliance, with free time on weekends to explore the gorgeous rainforest and local beaches.
Lodging and all meals daily at Vida Asana in Costa Rica
Teachers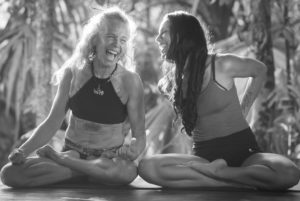 Rosemarie Gonzalez Gainza
Rosemarie Gonzales Gainza, RYT-500, is a Holistic Health practitioner, Certified Yoga teacher, and the founder and owner of the Vida Asana Retreat Center in Costa Rica. Her style of Yoga combines principles of Ashtanga, Bikram, and Anusara, creating a strong, healthy, and happy flow. Her classes relieve stress and anxiety, improve balance and flexibility, and increase strength and calmness. A practitioner of yoga since 1988, Rosemarie has over 20 years of teaching experience, and has trained and studied with world renowned teachers including Pattabhi Jois, Desiree Rumbaugh, Shiva Rea, and Shankara Darby-Mariela Cruz. Born in Argentina, Rosemarie has traveled, lived, and…
Learn more about Rosemarie Gonzalez Gainza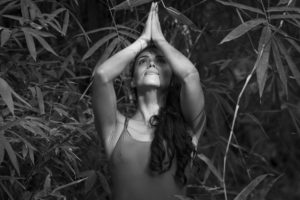 Alejandra Torres
Alejandra is from San Jose, Costa Rica. She began practicing yoga at an early age and realized she wanted to dedicate her life to this discipline. Her foundations are Ashtanga Vinyasa Yoga and Anusara Yoga.  Alejandra is always deepening her practice, and travels to India yearly to study directly with the masters. She is a pasionate teacher , she enjoys teaching in the beautiful coats of Costa Rica.
Learn more about Alejandra Torres